TAKE CONTROL
TitanCraft comes with all the tools you'll need to design awesome custom miniatures. Swap out parts, adjust proportions, cycle through pose presets or use our unrivaled advanced pose mode which gives you 100% control of your model.
Oh, and did we mention you can customize multiple characters in the same scene? Time to make something monstrous.
Get Started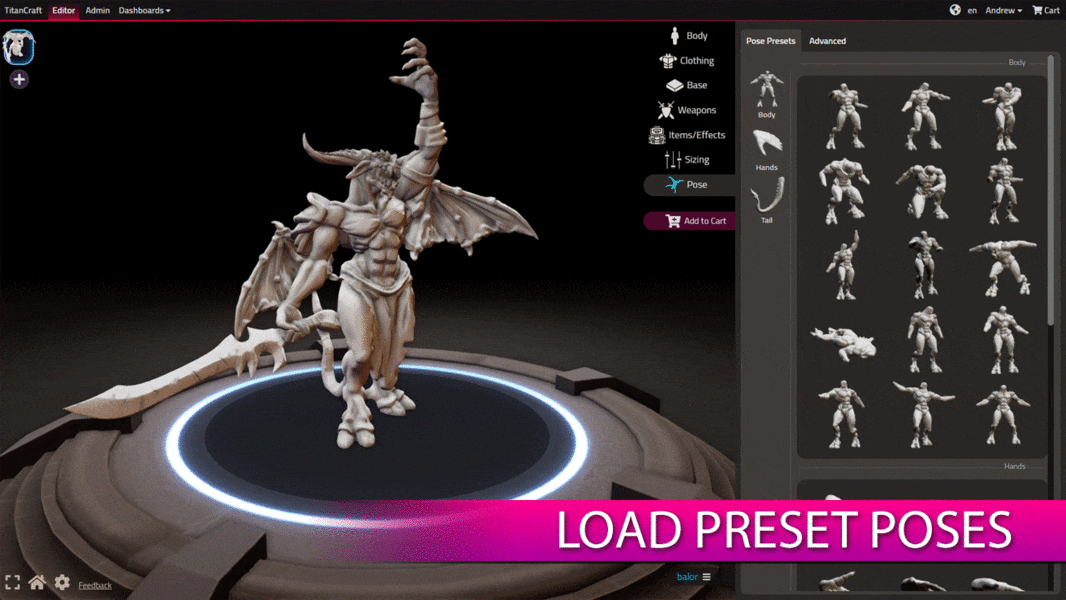 3D
PRINTED
No molds here. Each custom miniature is 3D printed. Designed with all tabletop RPG enthusiasts in mind, you can have your custom mini shipped to your door or to your downloads folder. Either way we got you covered.
HOW IT WORKS
STEP 1
Pick a creature.
STEP 2
Add parts, adjust proportions and pose your character.
STEP 3
Order your customer miniature shipped to your door or to your downloads folder.
Try It For Yourself!
UNLOCK
UNLIMITED

DOWNLOADS

Have a 3D printing itch that is never quite satisfied? TitanCraft is perfect for you. Asset Packs unlock groups of related items for unlimited downloads. Buy the Asset Pack once, download as many variations of those assets as you want without ever having to pay for them again. Period.

Build your collection. Create hoards of custom miniatures.
Browse Asset Packs