TAKE CONTROL
TitanCraft comes with all the tools you'll need to design awesome custom miniatures!
Swap out clothing and items, adjust proportions and size, cycle through pose presets or build your own.
Advanced users can create multi-character scenes (with any number of characters), kitbash parts from any hero or monster, and use our unrivaled advanced pose mode which gives you 100% control of your model.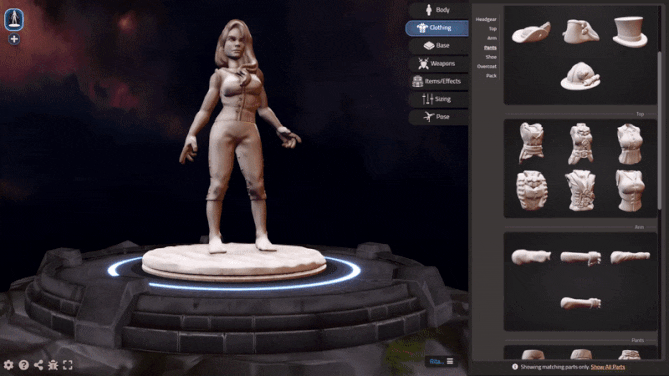 UNLOCK
UNLIMITED

DOWNLOADS

Tired of pay-per-download?

Once you purchase a part in TitanCraft, it's yours to use and download forever, on as many characters as you like. Here's how it works:
Unlock assets to your library by purchasing Asset Packs.
Export unlimited free STL files using those options.
No subscription required! Unlocked assets are yours forever.
Browse Asset Packs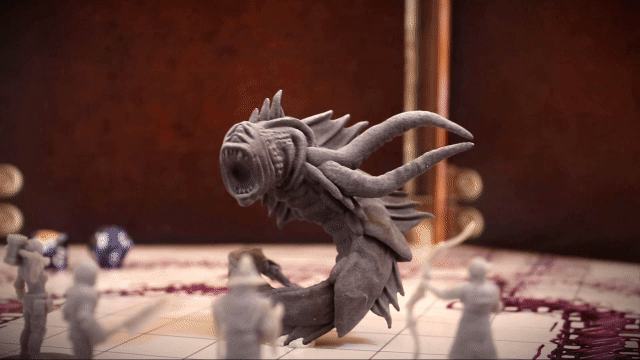 WHAT OUR USERS ARE SAYING
"I absolutely love TitanCraft and so do the groups I DM for! Custom monsters make them feel like they're part of the evolution of DnD and pioneers in a new world." --Alex R.
"The creatures and people of my world have come to life in a way I never would have imagined."--Daniel
"If you can imagine it, there's almost assuredly a way to make it in TitanCraft. The devs are super friendly and helpful, and always pushing out new features and working to better their product."--Michael
HIGH-DETAIL

3D PRINTS

No molds here. Each custom miniature is 3D printed in high-detail resin, capturing intricate detail. Designed with tabletop RPG enthusiasts in mind, you can have your custom mini shipped to your door or to your downloads folder. Either way, we've got you covered.
HOW IT WORKS
STEP 1
Start with a template character or monster in our easy-to-use web creator.
STEP 2
Customize your miniature's clothing, body parts, items and base decor.
STEP 3
Try different pose presets, or design your own pose with advanced pose mode.
STEP 4
Order your custom miniature shipped to your door - or to your downloads folder as an STL file.